George R. R. Martin's THOUSAND WORLDS Wiki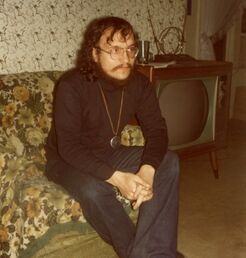 The "Thousand Worlds" (or "Manrealm") is an informal title given to a collection of science-fiction stories written by American author George R. R. Martin. It includes many of his short stories, such as A Song for Lya, Sandkings, and Nightflyers, as well as his debut novel Dying of the Light and fix-up novel Tuf Voyaging.
These stories take place in a universe where Earth has settled numerous planets, thus forming the Federal Empire. As they expanded, however, humanity entered into wars with two rival alien species, the Hrangans and the Fyndii. This Double War ended up destroying the empire and plunging the galaxy into chaos. The title "Thousand Worlds" is a reference to the leftover worlds and peoples of this intergalactic melee. Most of the stories are set during the post-Interregnum period, as disparate human cultures gradually regain interstellar flight and re-establish contact with one another.